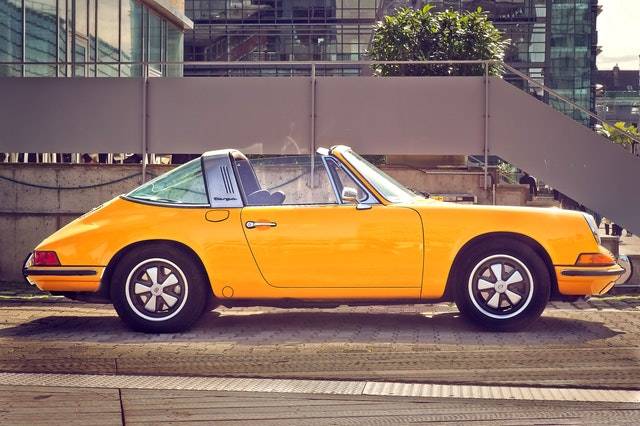 Oh yes! How we love spring and summer. Colors popping up everywhere. The grass is greener than ever, flowers in vibrant colors everywhere you look and because of the wonderful light everything seems brighter. This makes these seasons ideal for some color in your outfit. How to mix and match the colors and patterns? Let us give you 6 tips.
1. Don´t lose sight of the big picture
It is easy to go overboard on colors during spring or summer. However, don´t forget that nature also has darker and more neutral colors, each day of the year. Think about brown twigs or soil and a blue or unfortunately sometimes gray sky. Copy this in your business outfit. Combine different shades of brown or blue with some more colorful items and details. For example brown shoes and belt, navy blue trousers and maybe even a jacket, with a colorful shirt.
2. Very formal workplace? Keep it small
If you happen to work in a very formal work environment it is likely that you are expected to wear a blue or gray suit year round. It is however very easy to bring summer into your office by using a brightly colored tie or even handkerchief. You might try to combine your suit with a slightly different colored shirt too. Try a lilac or soft pink one for example. Another way to bring some color in your formal outfit is by using shirts with subtle dessin. And of course summer up your ties and maybe your socks!
3. Combining colors like a champion: level 1
Some people have an eye for combining colors. Others just don´t… That is where this tip comes in handy. To be on the safe side we suggest you combine the same color in different shades. A navy blue suit with a light blue dress shirt for example. Or a light purple shirt, with a tie in a darker tone of purple.
4. Combining colors like a champion: level 2
Of course you could also look into combining several colors. Especially in spring or summer. Blue and brown is a very classic, sophisticated combination. Blue shoes with a brown suit? Brilliant! Or try a brown tie and handkerchief with a navy blue suit. Contrasting colors are definitely another thing you could try. Combine blue with orange or green with red. You use the good old color wheel to help you select contrasting colors. Pick the opposites in the color wheel and you will find they go great with each other.
Please note that gray and brown are usually not in the color wheel. Surprisingly however, they combine well with most colors. Gray and pink is an excellent combination for example. Or brown and blue (as mentioned above) or brown and yellow or purple.
5. Mixing patterns: two rules
Besides colors another thing you could mix are patterns. To mix those, you should follow three simple rules.
The patterns should differ in size. A good example is a shirt with a fine pinstripe combined with a tie with thicker stripes or maybe even big polka dots.
Mix busy with quiet patterns. This makes so much sense and is so easy to apply.  You don´t want to mix a busy patters handkerchief, with a busy pattern jacket, and shirt and tie. It is just too much. Only quiet patterns could be an option though. But with one item in a busier pattern the outfit will be more interesting to look at.
Focus on mixing for the items that are next to each other. A handkerchief and your shirt will never ´touch´ so they could both be the same as it comes to busy/quiet or have a pattern similar in size. Focus on tie and shirt, shirt and jacket and jacket and handkerchief in your mixing and matching.
6. Some classic suggestions
Are you still not sure what to do after all these tips? Let us give you some suggestions that bring summer into office, while keeping it business casual yet stylish.
Olive green suit, combined with brown shoes and a light blue or white shirt. Combine with orange or red details (tie, handkerchief). Or for a slightly more casual look: combine with a shirt with a cool pattern or dessin.
A jacket with a cool pattern, for example a gray jacket with stripes in different shades of blue. Depending of the color on the jacket, but you could combine it with a plain shirt in a neutral color. Yet use a tie with a fancy pattern (keeping in mind the rules for mixing patterns of course)
Navy jacket, beige trousers, white or light blue shirt and accessories in red or yellow. It is a classic combination which will work for many outside events, as well as a business casual day at work.